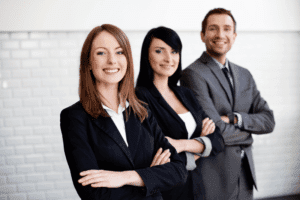 Position:           Real Estate Agent – Listings, Sales & Rentals
Department:    Sales
Reporting to:   Sales & Business Development Executive
Subordinates:  N/A 
La Mer Estates is currently seeking for a Real Estate Agent for immediate start at its Head Offices in Paralimni.
We welcome the brightest, most talented candidates to be a part of our growing company. Our organizational culture is embedded in our work ethic, our integrity, transparency and values for our team, customers, and the environment. We have a dedicated Human Resource department that undertakes every team member personal growth and development at the company. We strive to offer the best possible work conditions and offer every team member a platform of growth and a tailor-made program to enable every individual reach their outmost potential.
OBJECTIVE
The Real Estate Agent – Listings, Sales & Rentals, will be an intermediary between property owners/sellers and buyers/tenants. Real Estate Agent's responsibilities include listings and providing expertise to property owners/ sellers and buyers/tenants.
Property Listings (sales & rentals); to help homeowners to sell/ rent their properties and oversee all aspects of listing a home for purchase/ rental. The Agent should be experienced in the real estate market to inspect and appraise homes to determine fair market value, write and give listing presentations to provide sellers/owners with a report of their findings, and market properties for sale/rental to attract potential buyers/tenants.
Estate Agent; (sales & rentals) to be an intermediary between sellers and buyers/ tenants. Estate Agent responsibilities include property viewings and providing guidance to buyers /tenants on available properties, market opportunities for purchasing/renting property for the right price under the best terms; to determine clients' needs and financials abilities to propose solutions that suit them.
Daily tasks, responsibilities and duties:
Note: Specific tasks may include but are not limited to:
Provide guidance and assist property owners/sellers and buyers/tenants in marketing and purchasing property for the right price under the best terms
Determine clients' needs and financials abilities to propose solutions that suit them
Intermediate negotiation processes, consult clients on market conditions, prices, mortgages, legal requirements and related matters, ensuring a fair and honest dealing
Perform comparative market analysis to estimate properties' value
Display and market real property to possible buyers/tenants
Prepare necessary paperwork (contracts, leases, deeds, closing statements etc.)
Manage property auctions or exchanges
Maintain and update listings of available properties
Cooperate with appraisers, escrow companies, lenders and home inspectors
Develop networks and cooperate with attorneys, mortgage lenders and contractors
Promote sales through advertisements, open houses and listing services
Remain knowledgeable about real estate markets and best practices
Job Requirements
Proven working experience as a Real Estate Agent or Real Estate Salesperson (minimum 1 year)
Proven track of successful sales record (minimum 1 year)
Ability to work independently combined with excellent interpersonal skills
Strong sales, negotiation and communication skills
Pleasant and trustworthy
MS Office familiarity
Highly proficient in spoken and written English and Greek.
Remuneration and benefits
Salary; EUR 1300 gross (all year-round position)
Annual leave benefits and all social insurance compliance
Additional bonusses on performance & targets
Sales & Rentals deal commissions
Working days; 5 per week (with flexible schedule for viewings when required)
Working hours; 9a.m.  to 5:30 p.m.  with lunch break (with flexible schedule for viewings when required)
Position based at the company's office in Paralimni (with active property visits for valuations and clients' viewings)
Company phone device, business card and access to company car
Applications:If you would like to be a part of the team and are interested in applying for this position, kindly send your CV to [email protected] quoting 'REA' into the subject line.
All applications will be treated in strict confidence.